NSEAD Art Kits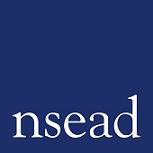 We are pleased to be working in association with the National Society for Education in Art and Design (NSEAD) to provide art kits tailored to school and college students. NSEAD is the only professional association for art, craft and design education, an independent trade union and is the leading national authority concerned with art, craft and design across all phases of education in the UK. To find out more about the society's aims and 125 year history, visit www.nsead.org
Artway has a long history of providing art materials to academic institutions and we have used our experience to create three preselected art kits for students at all levels.
These kits represent excellent value against our already discounted individual prices and therefore savings against RRP's are significant. They can be purchased as individual items or in bulk which results in additional discounts. If you want to buy in bulk then please contact us so that we can set you up as a wholesale customer. Each purchase of one of these NSEAD kits triggers a payment to the NSEAD to help in their fundraising.
We can also provide bespoke kits to support endorsed GCSE and A level courses to include photography and textiles if these would be more appropriate. Please click here to find out more about these.
If you have any queries or would like to discuss your requirements in more detail then please click here and we will contact you.
Bulk Discounts
Finally, if you are looking to buy several kits then we offer bulk discounts as part of our wholesale scheme. If you become a wholesale customer then you will get 25% off the price of these kits. You will also get free shipping. For more information, please click here.
There are no products listed under this category.