We are an educational supplier of drawing materials, technical drawing equipment and other creative supplies. Based in Corsham in Wiltshire (between Chippenham and Bath) we have over 20 years experience of providing quality art supplies at competitive prices. We can supply institutions, retailers and groups on a wholesale basis, as well as supplying individuals through our website and pop up shops at colleges and universities.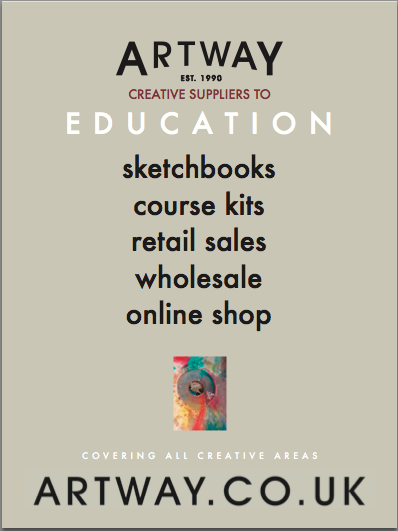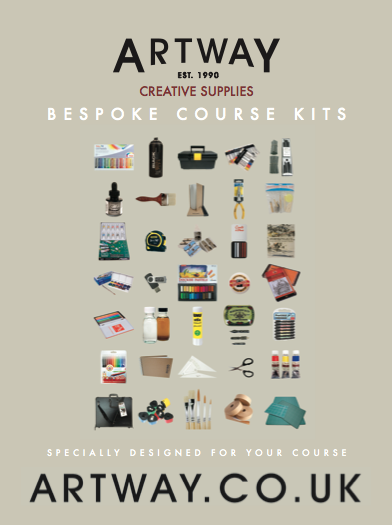 We also produce our own sketchbooks which are made in the UK. We have a range of Studio books and Enviro (recycled) sketchbooks. We also now produce our own portfolios (both with and without rings for sleeves), cartridge paper, card, paint brushes and much, much more!
One of our areas of expertise is in providing course kits for students starting a higher or further education course. We can bespoke these kits to each individual course so that the student is getting the right materials at a good price. These kits are arranged directly with the institution and can be paid for by either the institution or the individual students - depending on what is required.
Behind the Scenes


Ian Way
Responsible for all things 'Arty' in Artway! Ian's background is art and education from day 1. Having studied in Bristol, he taught art and has also worked for NSEAD and UCAS before fully establishing Artway. He has a great understanding of the products that we sell and is very good at spotting good quality bargains that enable us to be very competitive against some of the bigger online retailers.Sculpting is his real passion but time is hard to find!
Steve Milham
Responsible for all things 'techy and system based'! As Ian's brother-in-law, Steve has been helping out for the last couple of years setting up the website and course kits. What started out as a favour has now become a (more than!) full time occupation as Steve has now sold his existing business and come in to Artway as a full time partner!
Contact Us
If you are interested in setting up a wholesale arrangement with us then please contact us.
If you are interested in providing your students with Art Kits then please click here.
If you would like to talk to us to discuss your requirements in more detail then please contact us